RNH Law Blog
Illinois Cell Phone Law – 625 ILCS 5/12-610.2
The first day of 2014 saw a new Illinois cell phone law, codified at 625 ILCS 5/12-610.2. This new law will restrict the use of cell phones in vehicles beyond that in place from last year. In the past, you would be able to drive your car and use your cell phone without any sort of aid. You could hold it up to your ear, in most areas but not all, and there would be no violation. Now, you must use a hands-free device or operate your cell phone in a manner as described in the statute. Specifically, subsection (b) states: "A person may not operate a motor vehicle on a roadway while using an electronic communication device." 625 ILCS 5/12-610.2(b).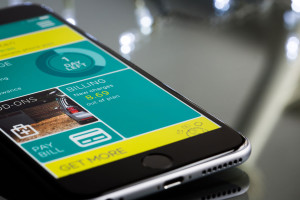 That statute also defines what devices are covered under the new law. Specifically, it states that an electronic device is: "including but not limited to a hand-held wireless telephone, hand-held personal digital assistant, or a portable or mobile computer, but does not include a global positioning system or navigation system or a device that is physically or electronically integrated into the motor vehicle." 625 ILCS 5/12-610.2(a). This means that any dashboard mounted GPS units should be able to be operated while the car is being driven. But this also means that any type of tablet could be considered an electronic communication device under the statute.
One saving grace in the statute carves out an exception for usage that is considered "hands free". Subsection (d)(3) states: "a driver using an electronic communication device in hands-free or voice-operated mode, which may include the use of a headset." This should mean that using your cell phone with a wired headset is acceptable; however, care must be taken when dialing or searching for a contact in your cell phone. The statute doesn't appear to carve out an exception for using your cell phone to find a number unless you are able to do so using voice activated commands.
What does this mean for you? It means that using your cell phone without a hands-free device is against the law. Specifically, the statute advises: "A second or subsequent violation of this Section is an offense against traffic regulations governing the movement of vehicles. A person who violates this Section shall be fined a maximum of $75 for a first offense, $100 for a second offense, $125 for a third offense, and $150 for a fourth or subsequent offense." 625 ILCS 5/12-610.2(c).
Although there may be challenges to the statute and there are some exceptions, the best course of action would simply be to not use your cell phone while driving in Illinois unless you can do so with a hands free device. However, if you do receive a citation for doing so, contact my offices today at www.rnh-law.com or at (312) 462-1722 for a free consultation and to see what we can do to represent you in court.